Welcome to Issue 31 of the SUPERIOR BOOK PRODUCTIONS newsletter!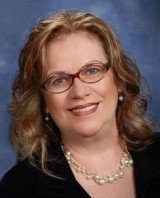 It's with sadness that I note in this issue the passing of Irene Watson, the owner and managing editor of Reader Views. Irene was one of my best friends in the publishing world, helping me to get my start in being an editor, and always ready to give marketing advice. I worked closely with her doing book reviews and interviews with Reader Views, as well as being a co-host with her and Victor Volkman for the Authors Access Internet Radio Show.

Irene was a true best friend to self-published authors. She will be greatly missed, but her vision will live on as her family and the staff continue the business. If you are looking for help marketing your book, visit Reader Views to see the many services it provides, from bookreviews to radio interviews and from press releases to book trailers.

Thank you, Irene, for being a pioneer and inspiration to us all. Your legacy will live on.

And I know Irene would be the first to remind us that books make great gifts for the holidays, especially for children!

Happy Holidays everyone!

Tyler R. Tichelaar
New Books
Laura Wharton and her ten-year old son, Will, have written the first of a planned series of children's novels titled Mystery at the Lake House. In this first book, Monsters Below, we are introduced to Jock Avery, who has just finished fourth grade and is about to spend the summer with his grandparents at their home on Longleaf Lake. Jock is further excited when he learns his grandparents have new neighbors, including two children, Lynna, also ten years old, and her younger brother, Chip, age seven.

Spending the summer on a lake would be ideal for any boy or girl, but Chip, who once visited Loch Ness and claims to have seen its monster, is convinced that there is a monster in Longleaf Lake, and while Jock refuses to believe it is the Loch Ness Monster, when he starts hearing strange sounds coming from across the lake, he starts to wonder what could be causing them.

To read more, visit Monsters Below.
---
Cheryl Carpinello, author of Guinevere: On the Eve of Legend, is back with her latest children's novel about King Arthur and the Knights of the Round Table.
The story centers around Gavin, the Prince of Pembroke Castle, and his two friends, Philip, a young boy with secrets, and Bryan, a blacksmith in training, as they seek to save the life of their mysterious friend, the Wild Man, who has been training them for knighthood. The Wild Man has been accused of murdering and stealing the gold and emerald medallion, known as the King's Ransom, which allows its owner to wield enormous power. Convinced the Wild Man is innocent of the crime, Gavin and his friends are determined to find out who the real killer is before King Arthur arrives to watch that justice is done and the Wild Man put to death.
To read more, visit The King's Ransom.
---
Seven Pillars to Profit is a reader-friendly book whose title makes it clear exactly what you need to know to succeed in business. Broken into three sections, it teaches you how to analyze your business with:
1. A Situation Appraisal—where your business is today.
2. An Opportunity Analysis—where the Seven Pillars to Profit comes in.
3. A Decision Analysis—how to decide which opportunity to pursue.
The second section, Opportunity Analysis, is the heart of the book. Here the Seven Pillars to Profit are broken down into a chapter for each pillar: Finance, Sales, Marketing, Operations, Human Resources, Leadership, and Change.
To read more, visit Seven Pillars to Profit.
---
In his intricately woven new novel, Southern Crosses, D.A. Winstead offers an interesting perspective on the American South, South Africa, and the Foreign Service. The story begins when Sarah Johnson is appointed to a new position in the U.S. Embassy in South Africa. Sarah is part of a private female alliance that is determined to improve the United States' perception in other countries, primarily by destroying the careers of less than deserving members in the Foreign Service, or at least exposing why those people are undeserving. Ambassador Tellson of South Africa is Sarah's target this time. Sarah realizes that as a black woman competing with the upper echelons of the U.S. Government, she needs to be tough; in fact, she has learned it the hard way, having been mistreated in her career in the past by those above her.
To read more, visit Southern Crosses.
---